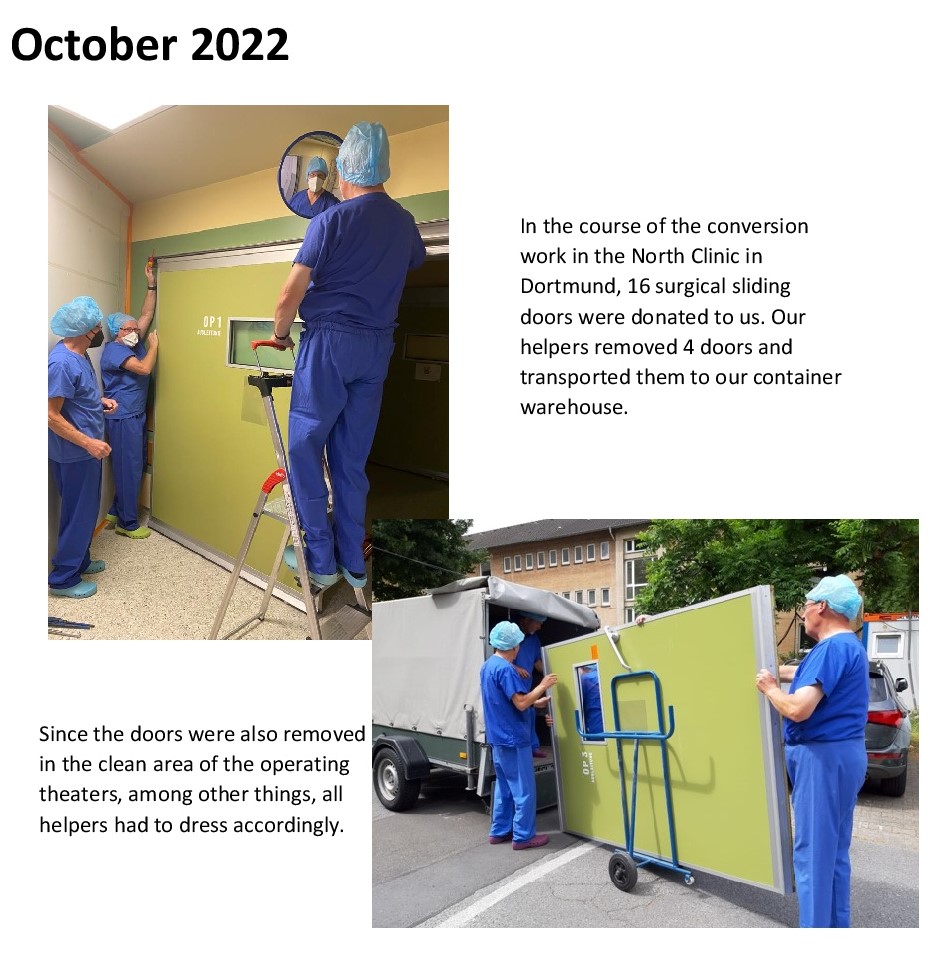 Letter to Dr. Samuel Okae
Hermann Beckfeld is editor-in-chief of the Ruhr Nachrichten, has won eight journalism awards and has written a front-page article for the weekend magazine every week since 2012. Under the headline "Beckfeld's Letters," the article profiles people who deserve special attention. These very personal public letters address celebrities, but also people who have experienced something special , achieved great things or are simply quiet heroes of everyday life. His letter to Dr. Samuel Okae was published on 22.01.22.
December 2021
Interview with Klaus Wegener (Honorary Consul Ghana)
Klaus Wegener has been Honorary Consul of Ghana since 2019. Since first heard about Dr. Samuel Okae's association to build a hospital in Ghana, he is a big advocate and supporter of the project. In an interview, Klaus Wegener gives background information on how the project is perceived by the population in Germany and Ghana and which opportunities the new hospital will create for the Ghanaian healthcare system.
Interview with Dr. Samuel Okae
Dr. Samuel Okae is founder and initiator of the project "Hospital Ghana – Solidarity Medicine". With the construction of the hospital in a suburb of Accra he wants to do something about the fact that children are still dying in Ghana, because they lack access to medical treatment. Dr. Samuel Okae himself grew up in Ghana and, as soon as the hospital is completed, he and his family will return to his home country. In the following interview, which took place in November 2021 during his three-week stay in Ghana, Dr. Samuel Okae provides interesting insights into the current situation in Ghana and the progress of the construction of the hospital.
Read the interview …
Facebook
From now on you can also find us on Facebook. Visit our social media page and get in touch with us or follow our latest activities and progress! We are looking forward to your visit : https://www.facebook.com/krankenhausghana/